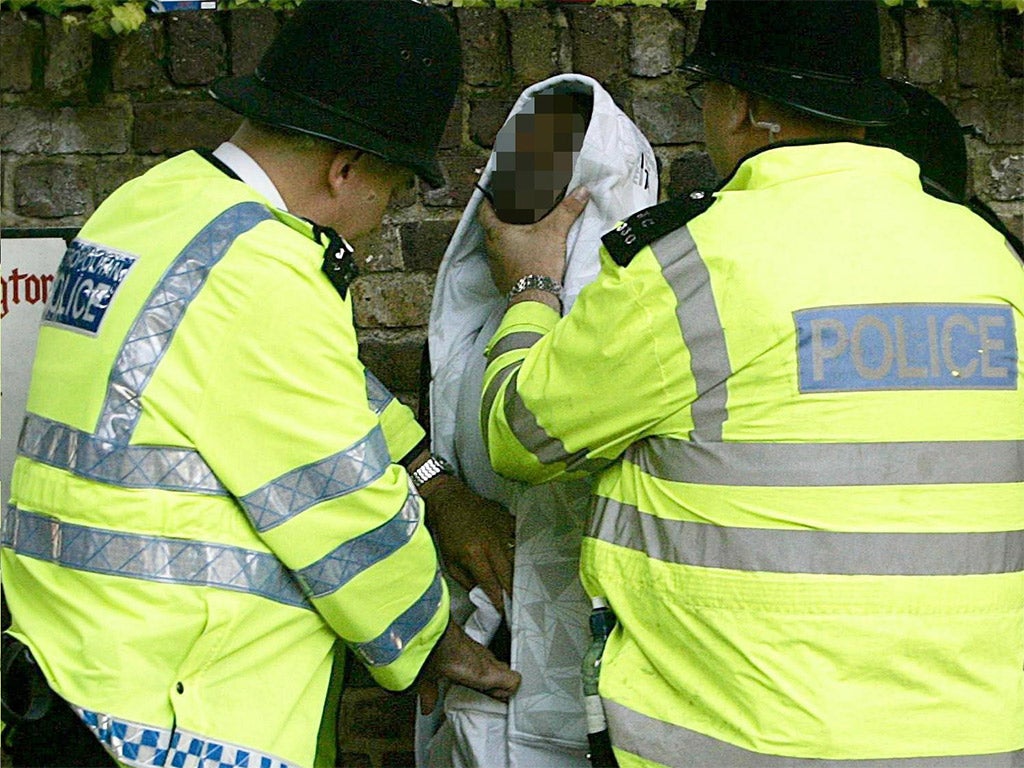 Police have been told not to use the smell of cannabis as the sole ground to stop and search people amid racism allegations.
Emmanuel Arthur is the founder of Black Cyclists Network and was on his way back from a group ride when he was stopped at a junction.
In a social media post at the time, he said he was "harassed and humiliated in a public space" after a Metropolitan Police officer said he smelled cannabis.
"I am very annoyed at having to go through such a degrading and humiliating experience," Mr Arthur wrote. "It seemed to me like a gross abuse of power."
In footage that was widely shared on social media, Mr Arthur was told to remove his shoes on the pavement as his body and belongings were searched.
He denied possessing drugs and called the stop "ridiculous". No drugs were found.
Official figures show that black people are 10 times more likely to be stopped and searched than white people in England and Wales, but that drugs are less likely to be discovered.
The disproportionate use of the tactic and wider allegations of racism in policing have been a focus of recent Black Lives Matter protests, and police leaders are currently drawing up a "plan of action" on discrimination.
A report said the use of stop and search on black people "might be based on weaker grounds for suspicion than its use on white people, particularly in respect of drugs", and was undermining trust in police.
Mr Arthur made a complaint of racial discrimination but it was not upheld after an investigation found the officer involved used the single ground of the smell of cannabis to stop and search people of all ethnicities and genders.
But the Independent Office for Police Conduct (IOPC) found the officer's grounds for the search of Mr Arthur in Euston – under section 23 of the Misuse of Drugs Act – were not reasonable and violated College of Policing guidelines on stop and search.
The unnamed officer said he had smelled cannabis and Mr Arthur's bicycle had crossed a white line at traffic lights.
The cyclist said he was not blocking a pedestrian crossing and had moved in front of an HGV for safety.
The IOPC said the Metropolitan Police officer would "undertake reflective practice".
Regional director Sal Naseem said: "Stopping someone on the single ground of a suspicion of the smell of cannabis is not good practice and it's right that the officer will have to reflect on this.
"Our investigation found the officer had used the same approach on other occasions, but with people of all sexes and ethnicities.
"However, it's still important to acknowledge that Mr Arthur felt racially profiled. The importance of police officers recognising, and being aware of, the disproportionate impact stop and search has on black communities in particular cannot be understated."