How To Make Weed Nachos
Is there anything better than crispy, crunchy satisfying nachos drowning in delicious cheese sauce? Today we're learning how to make weed nachos with Cannabis cheese sauce – YUM!
If you're really feeling up to the task, you could make and bake your own nachos but that's an entirely different post on it's own. For now, we have a few tasty nachos suggestions we think you're going to love.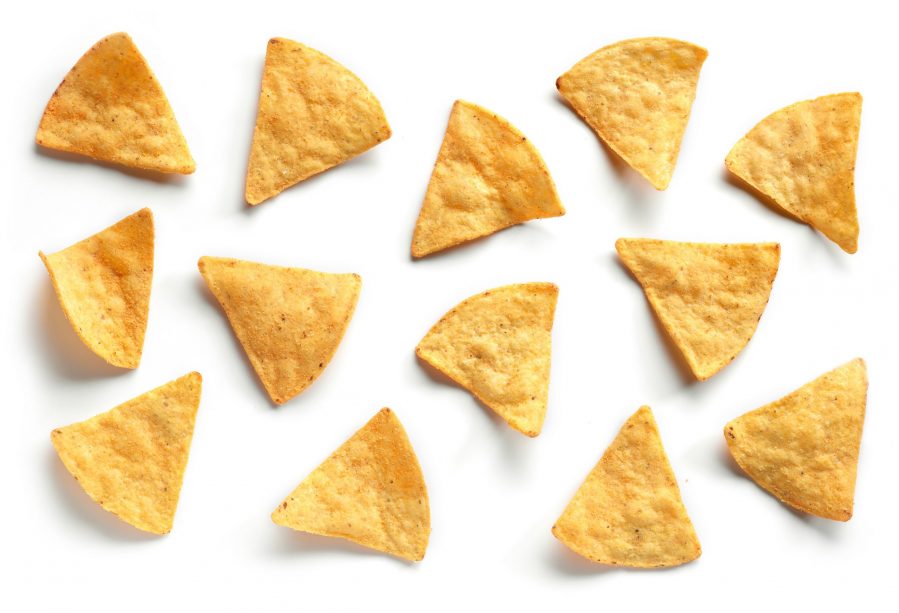 Best Tortillas For Nachos
Tostitos has done a fantastic job with marketing their tortilla chips to the masses, but they're not the only player in the game.
Los Cantores Chips – From Lime to Chipotle these tortilla chips have mad flavor. The best part is that they are all non-GMO, Gluten-free, 100% natural. They are simply: the BEST!
The Better Chip – it's really is a "better" answer to your traditional chip as it is filled with more fiber, protein, and healthy fats, and doesn't contain any artificial ingredients, preservatives, or GMOs.
Simply Tostitos – the scoop chip is ingenious if you haven't tried it for dips but in nachos, you'll definitely want to try these blue corn tortilla chips when making your weed nachos. Crunchy and satisfying!
How Do I Make Weed Nacho Cheese?
Do we have the recipe for you! The secret ingredient is Cannabutter , and once you master this you'll be making it weekly and enjoying it maybe even daily!
Check out our Cannabis Infused Nacho Cheese Dip Recipe. Perfect for layering all over your nachos or for dipping afterward – or both!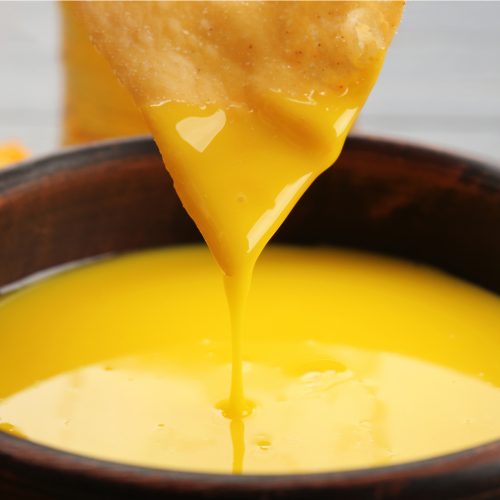 How To Make Weed Nachos – The Recipe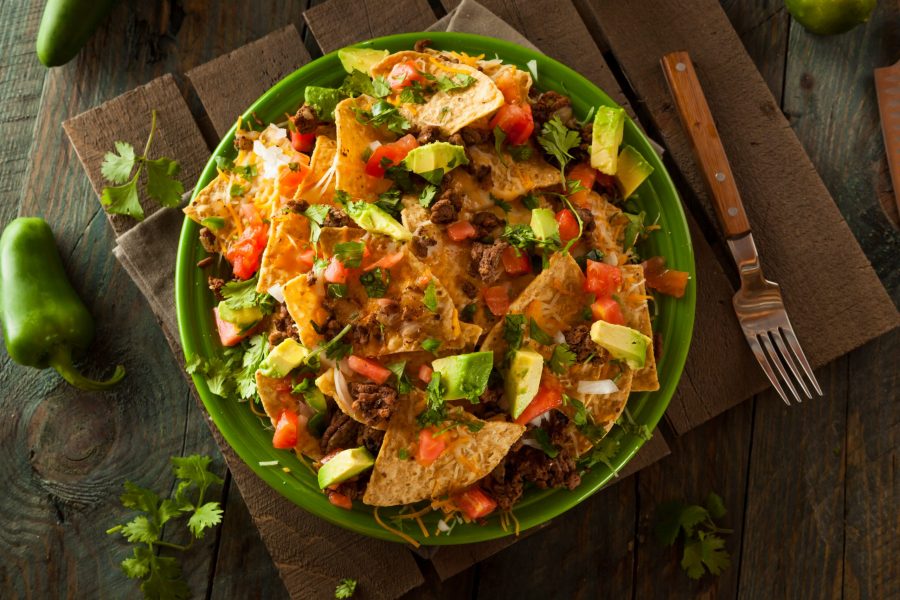 Servings: 4 people
Author: Steph Van De Ven
Cost: 30
Ingredients
NACHOS INGREDIENTS
1

lb

ground beef

you can also add shredded chicken if you like

1

pkg

taco seasoning

be adventurous and make your own

3/4

cup

water

1

bag

favorite tortilla chips

1 1/2

cups

cannabis nachos cheese

1

cup

salsa

1

cup

sour cream

1

can

black olives

or not if you hate olives

4

green onion

sliced up finely – try using scissors!

1

whole

roma tomatoe

cut up into small chunks

2-3

jalapeno peppers

cut into small slices with seeds for extra kick

1

tsp

cayenne pepper

if you want it extra spicy!
Instructions
Cook and stir ground beef in a frying pan or skillet over medium heat until meat is crumbly and no longer pink. This should take 5 to 10 minutes. Drain excess grease. Stir in taco seasoning mix and water and simmer until beef mixture has thickened, 8 to 10 minutes.

While your ground beef is cooking, you can start chopping your vegetables and toppings, preparing everything to be put on your nachos! Set aside.

Preheat your oven to 350 degrees Fahrenheit.

Line a baking sheet with aluminum foil OR parchment paper. Spread tortilla chips on the prepared baking sheet.

Layer by taking turns with cannabis nacho cheese, ground beef, and all of your toppings. Then start a new layer with chips, cheese and toppings. Finally, make sure the top has a lot of cheese drizzled over so everything sticks and gets covered evenly.

Save the sour cream and salsa for the end.

Cook in oven for 5-7 minutes.

Drizzle sour cream and salas overtop and if there is any left over cheese, dip liberally!
Try out more recipes here! Learning how to cook and bake with Cannabis can be such an awesome experience alone, or with your 'buds'.
For even more recipes click here, and to grab your very own copy of our Cannadish Cookbook which has over 50 delicious and easy recipes, click here.