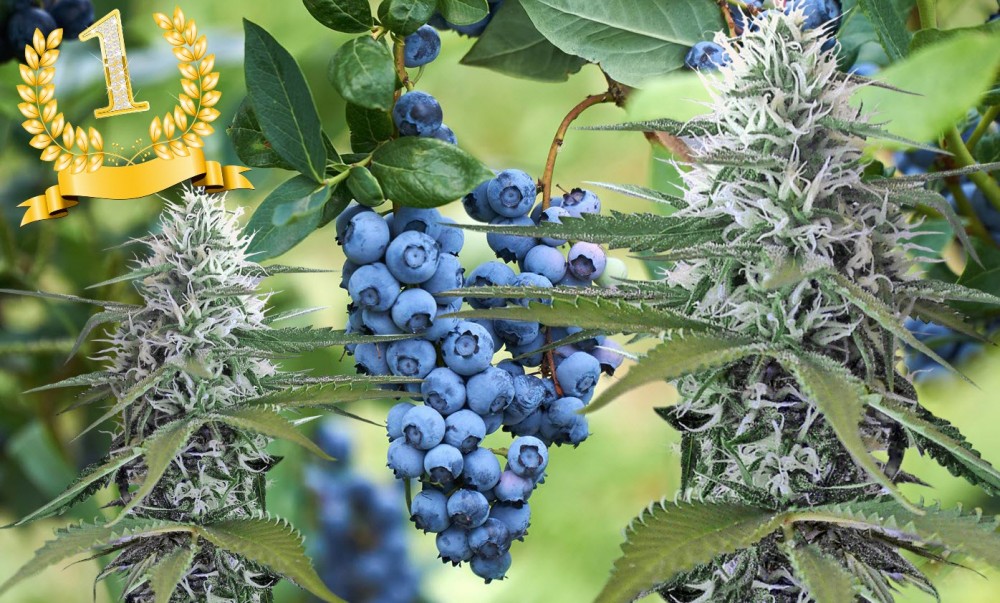 There was a time that Maine was famous for its potatoes and wild blueberries.
That is, until marijuana became its biggest agricultural commodity.
From January to October, sales of medical marijuana reached an outstanding $221.8 million! These figures are more than twice what was sold during the same period last year, according to the Portland Press Herald.
it's not surprising, since as of early this year, medical marijuana was already bringing in more revenue than apples, blueberries, herring, oysters, and maple syrup combined based on 2019 sales, says the Portland Press Herald. Medical cannabis has already been legal in Maine for 20 years, though it was only recently when state regulators gave them their own tax category. This resulted in finally being able to see the true value and size of the state's medical marijuana industry.
"Since March, we have all been participating in a national experiment," explains Patrick Anderson, Anderson Economic Group CEO. "What we've learned is that no matter what, Americans are going to get their cannabis, alcohol, baking supplies and cars, regardless of the economy."
The surprising spike in sales comes after 2019, which is considered a breakthrough year for the cannabis industry. Last year was when Maine was finally able to officially compute all sales of medical marijuana, amounting to over $100 million, much more than was expected. But current sales show that the cannabis market grew twice in size yet again, totaling a 152% growth.
The pandemic killed many industries, though the cannabis industry seemed to be immune to it. "We saw the lockdown coming and didn't know what to expect, but our business has continued to grow throughout," says Eric Maxim, a resident of China who worked as a caregiver for 7 years. He launched Cannamax in October of 2019. "We are expanding our hours and hiring two employees. We aren't going to go nuts, but we have seen a lot of people coming in looking for relief. Let's just say I'm twice as happy as I thought I'd be," he tells the Press Herald.
Maxim says that a lot of patients turn to cannabis for relief, especially given the anxiety caused by the pandemic.
According to industry analysts, the jump in sales can also be attributed to the fact that most Americans are spending more time at home than ever.
"And it's not surprising – we've known this for a long time," points out Catherine Lewis, Medical Marijuana Caregivers of Maine Trade Association board chair tells the Maine Public. Maine also implemented changes back in 2018 that helped boost growth. "Allowing for better business practices. Allowing caregivers to have employees. Allowing caregivers to open storefronts. Allowing caregivers to wholesale to each other. It allowed for real business," Lewis adds.
The pandemic didn't slow down business growth, she verified. "Many storefronts are reporting increased sales, whereas other industries are quite the opposite," Lewis says. She also says that many of her clients may have had less spending money this year because of the pandemic, while others were able to make more use of their products since they are working from home. Many Maine residents use cannabis to seek relief from stress, anxiety, and pain conditions.
Recreational Sales Are Ground Breaking, Too
Recreational cannabis sales were officially launched on October 9, and by early November, retailers already reported $1.4 million worth of adult use sales. The preliminary data, albeit unaudited yet, encompasses 31 days of sales. Around $260,000 of the sales occurred during the 4-day weekend which followed the debut of recreational sales in Maine.
Maine accumulated $140,954 from sales tax alone in the first 31 days. The adult-use sales dashboard from the Maine Office of Marijuana Policy (OMP) reveals that smokable cannabis products accounted for 76% of sales, followed by 14% in concentrates, and 10% in infused products.
"While it is easy to focus solely on the numbers, it is important to note that the Office of Marijuana Policy's primary objective is maintaining the high standard of public health and safety we have set for the adult-use program," says Erik Gundersen, OMP Director, in a news release.
Maine is part of the 19 states that established the Cannabis Regulators Association (CANNRA), a nonpartisan national group made up of cannabis regulators around the United States. The association was just launched in November, and they seek to share information as well as best practices to help equip local, state, and federal authorities which approved legalizing cannabis. "As the 10th state and second on the East Coast to launch retail sales of adult-use cannabis, the Office of Marijuana Policy is proud to partner with our fellow regulators in this important endeavor," Gunderson said. "As we have developed the regulatory framework for Maine's adult-use marijuana program, we relied heavily on the expertise of the states that came before us. We look forward to sharing our best practices, lessons learned, and high standards with other regulating jurisdictions through the Cannabis Regulators Association."
The establishment of CANNRA comes at a time when cannabis legalization gains traction throughout the United States, even in conservative states. "The Cannabis Regulators Association will provide a much-needed forum for regulators to engage with each other to identify and develop best practices, create model policies that safeguard public health and safety and promote regulatory certainty to industry participants," says inaugural president Norman BIrenbaum.
"Our intent in forming this organization is to have CANNRA serve as a resource for policymakers, elected officials, researchers and other stakeholders to engage with regulators from across the country and receive unbiased information and recommendations regarding the impact and implementation of cannabis policies," he says.
MAINE MARIJUANA CHARGE, READ MORE…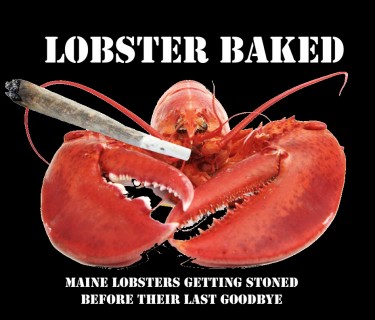 MAINE MARIJUANA BAKE – HOW LOBSTERS GO IN THE POT?
OR..
MAINE WORKERS GET RIGHT TO USE MARIJUANA, READ THIS!