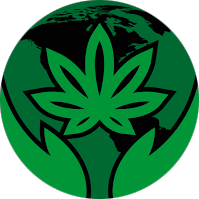 Job Description:
At Harvest, we are in the business of
The Harvest Way is defined by our people. We are committed to our values and have created a culture of trust, but we also remember to have fun. Here are a few more reasons why Harvest is a great place to be:
–
Competitive pay
–
Attractive insurance benefits and options
–
Paid time off
–
Professional development and workplace happiness initiatives
We believe in building a diverse team, and we strive to make our company a welcoming space where everyone can make an impact on Harvest's success. We encourage talented people from all backgrounds to join us.
As a Dispensary Associate, you will be assisting patients by answering their questions, making them feel welcomed and comfortable. Dispensary Associate is responsible for ringing up patients, correctly inputting coupons and ensuring the patient has the best experience possible to build positive patient relationships.
–
Greets all customers in a warm, sincere, and helpful manner.
–
Processing transactions.
–
Maintains quality customer service by establishing and enforcing company standards and handling customer inquiries and complaints.
–
Assist patients with choosing the right products according to their ailments.
–
Verify patient's allotment and ensure they are eligible to make purchasing using the state system.
–
Manages inbound phone inquiries and routes calls accordingly.
–
Contributes to team effort by accomplishing related results as needed.
–
Participates in ongoing education and professional development as needed.
–
Adheres to all Medical Cannabis laws.
–
Maintain a positive attitude that promotes team work.
–
Participate in ongoing education and professional development opportunities.
–
Work collectively and respectfully with other team members.
Job Requirements:
–
Additional duties as assigned by management.
–
Experience in a retail, hospitality, and sales setting is required.
–
Superior customer service skills and phone etiquette.
–
Must be able to manage multiple projects, set priorities, and meet deadlines
–
Cash register experience with speed and accuracy.
–
Experience frequently interacting with customers, fulfilling customer requests and addressing customer issues, questions, or suggestions.
–
Ability to handle a busy atmosphere.
–
Strong organizational skills.
–
Ability to manage multiple projects, set priorities and meet deadlines.
–
Knowledge of office management systems and procedures.
–
Proficiency using MS Office applications.
–
Good interpersonal skills and proven ability to positively influence people; must be capable of effectively interacting at all levels in the organization.
–
Detail oriented with an eye on process optimization.
–
Ability to work in a fast-paced environment, to manage high stress situations, and to be flexible and adaptable when a situation requires it.
–
Must have the ability to push, pull, or lift a minimum of 50 pounds if relevant to job duties listed above.
–
Throughout extended periods, must be capable of sitting, squatting, standing, kneeling, bending, or walking throughout the work day. Must be capable of working in front of a computer for extended periods of time based on job duties listed above.
–
Excellent communication skills and leadership both verbally and through written media.
–
Must be able to handle constructive criticism and guidance and offer the same to others in the department.
–
Ability to articulate job goals in a manner they're completed effectively the first time.
–
At least 21 years of age and authorized to work in the US.
–
Proper employment documentation; reliable transportation and valid driver's license.
–
If necessary