I know many folks like to binge classic horror-flicks for Halloweed, but there have been some spectacular horror series and movies released lately that if you haven't seen the ones on this list – you definitely should check it out.
If I'm missing any new releases that is worth a watch, please help us out and list your suggestions in the comments section. You're probably going to help some poor lost soul find some entertainment one night and I'm sure they'll appreciate it. Hell – they'll probably like your comment.
Anyhow,
Back to "Bake-N-Binge" – which, if no one has coined that yet, I gladly claim my stake as the "coiner" of the phrase. And If I'm not mistaken – this is the first time it's being used in the context of weed so…Go Reginald!
Lovecraft Country on HBO
Lovecraft is arguably the master of Cosmic Horror – albeit, a racist one at that. Lovercraftian horror has made it into pop culture with iconic creatures like Cthulhu going mainstream and even being featured in South Park – Lovecraft Country isn't actually written by H.P Lovecraft.
It was written by Matt Ruff and adapted to the now hit show on HBO. The themes within the series is very relevant to what is going on and the CGI on the monsters are abso-fucking-brilliant.
If you're into cosmic horror and also some of the scariest monsters on TV these days, this show is definitely something you'll want to Binge and Bake. The problem is – some of the monsters will make their ways into your imagination and I swear to the gods that they can burrow themselves in there for quite some time.
Some of the themes like "Race in America" is fantastically treated, giving you a fresh perspective on an issue that has plagued the country for centuries.
Locke and Key on Netflix
This series was released in the beginning of 2020 and is a great show to binge. You'll be stoned and watching the next episode virtually everytime. Out on Netflix, the show deals with three kids who move into an old house after their father has been murdered.
They discover a bunch of keys that can "do things" and while this sounds anti-climactic…it certainly is not. Check it out and trust me, you'll be hooked!
The Haunting of Bly Manor on Netflix
This was one of the more recent releases and while it's not as "Scary" as its first season story, "The Haunting of Hill House", it certainly is entertaining. There's two kids in this season that are kind of freaky and seeing that this is more of a "horror mystery", I won't say too much about the plot.
It's definitely something to check out albeit slow pacing at times.
Come to Daddy – Movie
This Elijah Wood and Stephen McHattie is probably something that will tickle your fancy this Halloween. Wood meets his estranged father only to find he's kind of a cunt, but more than that – a violent potentially murderous one.
Wood has been delivering stellar series and movies over the years and this one seems that it will be another major win for the actor.
Extra-Ordinary
Okay – this isn't scary, but it's brilliant! It's probably one of the best horror-comedies I've seen in the past few years. This is a weird mix of horror, romance and comedy with Will Forte as the villain – a long-forgotten one-hit-wonder who has given his soul over to the devil is looking to sacrifice a virgin to regain his fame.
But who will stop him? A Ghost medium who doesn't believe in herself anymore because…well – I think you should watch it to find out. You won't be disappointed.
Castlevania [animated] Netflix
The final one on my list is Castlevania. Yes – I'm not a huge fan of Anime and you may not be either, but the story and the sheer violence and themes in this anime is definitely worth your time. Follow the story of Dracula like you've never seen it before, in all the gore and glory that animation provide.
This may not be everyone's cup of tea, but I was delightfully surprised by the development of the story that I decided to include it here.
What else should we all watch?
That's what I have for us right now…I'm sure I forgot a bunch of excellent choices. If you know of something that is not on this list, why not drop us a line in the comment section. As mentioned – I'm sure there will be plenty of bored stoners on Halloweed that will thank you for your #BakeNBinge Suggestion.
What are you binging this Halloweed? Let us know in the comments!
HALLOWEEN AND MARIJUANA, READ MORE…
HALLOWEEN WEED STRAINS TO TRY THIS YEAR! CLICK HERE.
OR..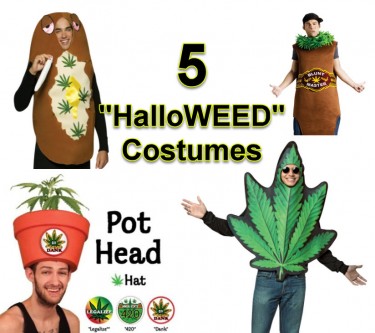 THE BEST CANNABIS COSTUMES FOR HALLOWEEN?